My GenCon 2019 Panel Schedule
Hey fans, as most of you know, I've made the annual pilgrimage to Indianapolis for GenCon for many years. This year is no different, and once again I'll be participating in the excellent GenCon Writer's Symposium. This is quite literally where I got my start as a professional writer. The panels and connections I made there way back in 2009 were instrumental in moving me down the road to publication. Any aspiring authors out there should really consider attending, especially if you're already going to be at the con.
Anyway, here's my signing and panel schedule. Swing by and say hello!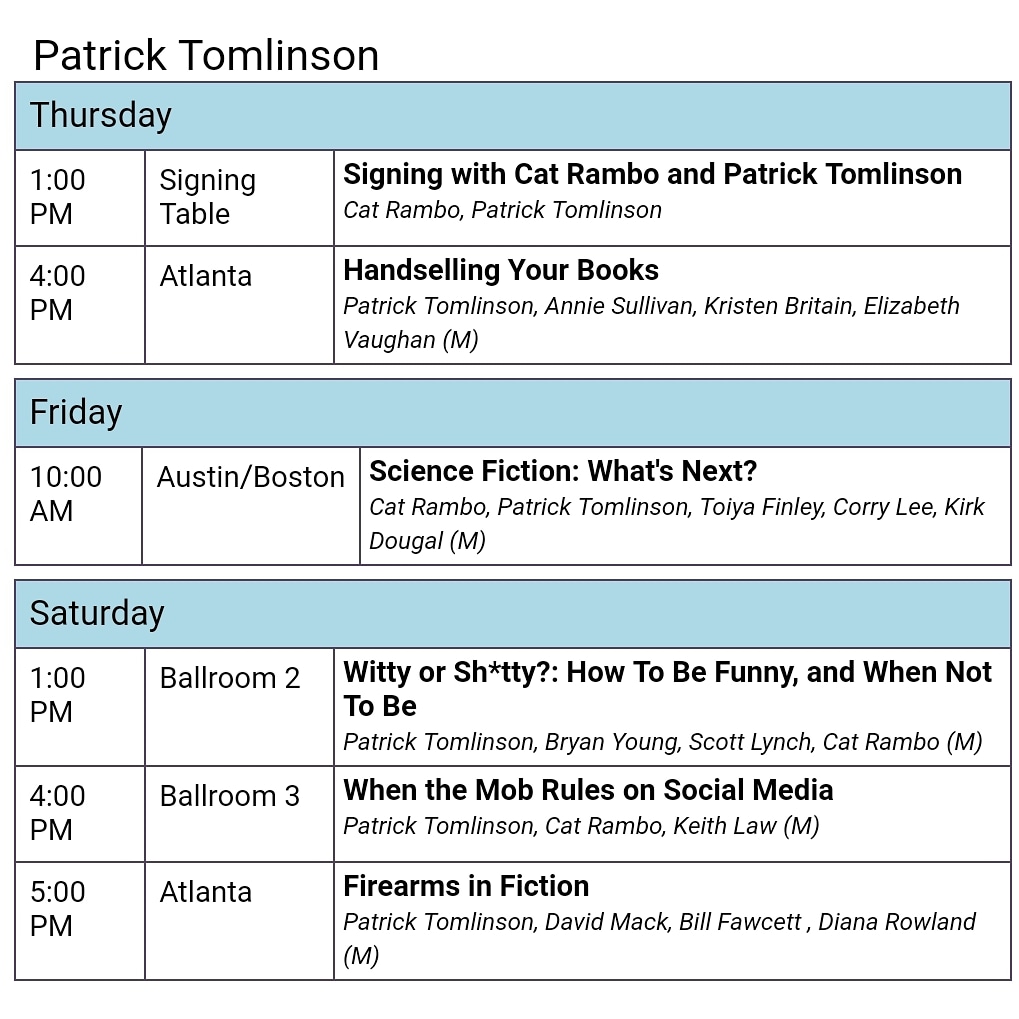 As always, if you like what I'm doing here, consider subscribing to my email list in the blue box at the top of the page. If you really like what I'm doing, preorder my next book, STARSHIP REPO, coming in May from Tor Books. Oh, and follow me on Instagram @pstomlinson.