Election 2018 Postmortum: The Good, the Bad, and the Ugly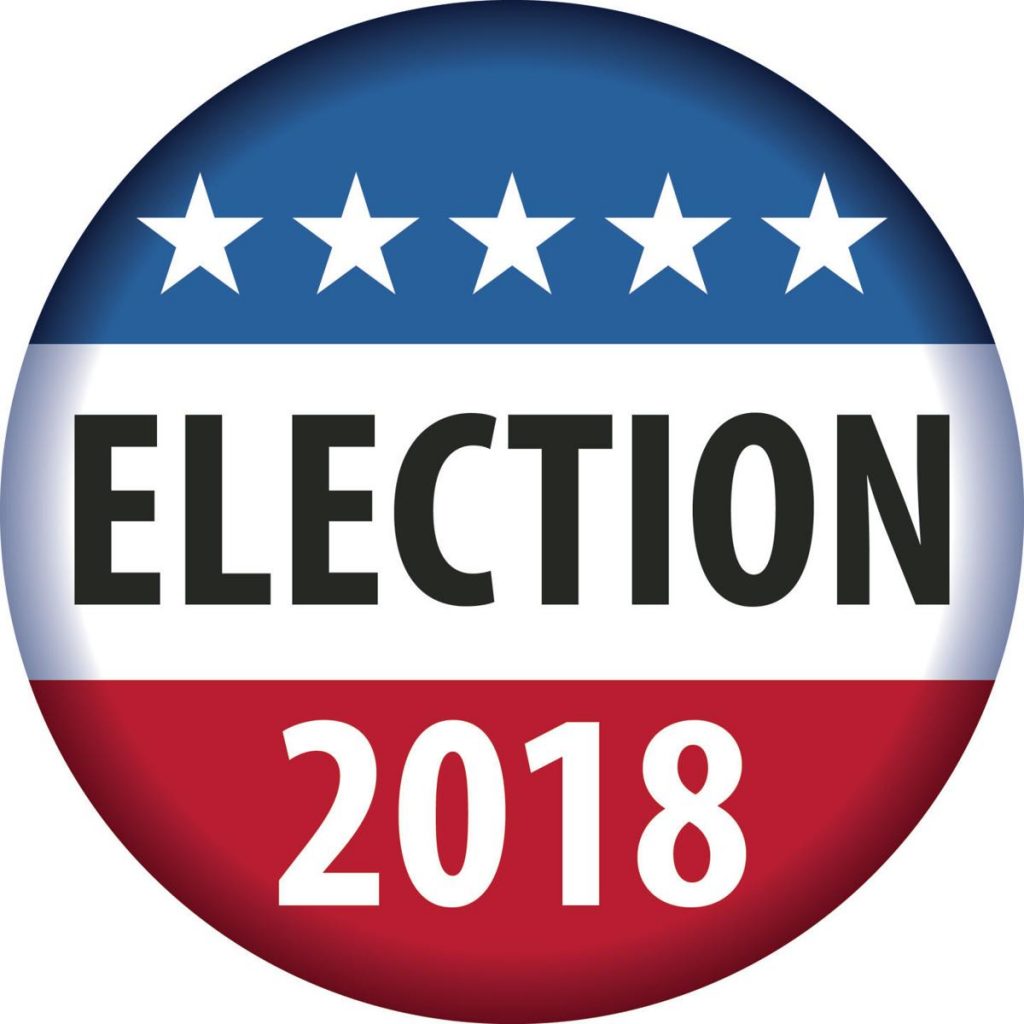 Well, that was exciting, huh? It's been two days since the most consequential midterm elections of the new millennium, but we've hardly been given a moment's rest since. Still, with time comes perspective, and enough has passed now that we can start to see the size of the impact crater voters just left in the American political landscape. There's good news and bad, so let's start with the good.
The Good
The most obvious good news is the Democrats retook the House. With votes still being counted and a dozen contests still undecided, Dems have already picked up 35 seats, and could still pick up as many as 40, far exceeding the 23 seat swing they needed to retake the lower chamber. This in spite of widespread GOP gerrymandering, voter suppression, and multiple suspicious election day failures in places like Georgia where someone conveniently forgot to bring power cords for the electronic voting machines in a predominantly black precinct leading to wait times of three hours or more, or Texas where voting machines were conveniently switching voters' ballots for Senate from Beto to Cruz.
Regaining the House with a comfortable margin is strategically important to the Dems for a number of reasons. First, it means Trump and the GOP's legislative agenda, already stalled since passing last year's Felate the Rich and Explode the Deficit Act (FREDA), is effectively dead for the remainder of Trump's term in office, however long that lasts. Speaking of how much longer Trump lasts, it also means control of critically important House committees changes hands. And if you don't think the idea of Maxine Waters heading the Finance committee, or Adam Schiff leading the House Intelligence committee isn't giving Trump heartburn and sleepless nights, you haven't been paying attention. But and overlooked benefit of the larger than needed margin is now more than a dozen vulnerable red state Dems can afford to tactically vote against the rest of their party on important legislation to avoid angering their constituents, without giving up the majority needed for it to pass. This kind of flexibility will be incredibly useful in two years during the Presidential when all of those newly-won seats will need to be defended to maintain or expand their grip on the House.
Other less-celebrated good news for the Dems came out of Tuesday night's elections, too. Democratic candidates nabbed seven governorships, more than three hundred seats in state legislatures, six "trifectas" where they now hold all three branches of state government, and most interestingly, a majority of state Attorney Generals. In one fell swoop, the Democrats took back more than a third of the state-level seats and offices lost to the GOP during Obama's two terms in office. Ahead of the census and congressional redistricting coming in 2020, this newfound power will go a long way towards combating the voter suppression and gerrymandering plaguing states across the country and breaking up the illegitimate, anti-democracy tricks the GOP has been using to remain a relevant political party for twenty years. It also gives the Democrats a much deeper bench of young talent they can draw candidates from in future national elections. People who have won elections, have established bases of local support, and gained experience in office. This has been an overlooked advantage the GOP has exploited masterfully for a decade. Now it the Dems' turn.
But for my money, the most important overlooked news to come out of Tuesday, night came from my second home of Florida. While it's true that Dems appear to have lost the Governorship and Senate races in nail-biters that both threaten to trigger recounts, it was the passage of Amendment 4 that should be sending shockwaves through the GOP. In one fell-swoop, 1.4 million Floridians who had previously been disenfranchised due to felony convictions had their voting rights restored. These men and women, being disproportionately people of color, are also disproportionately predisposed to vote for Democrats. It is no exaggeration to say if this block of people had been allowed to vote in 2000, we would have had President Gore. If they'd been able to vote in 2016, it would have swung the state for Clinton and almost entirely erased Trump's advantage in the Electoral College. And if they'd been able to vote on Tuesday, the state would have a new Democratic Governor and Senator, not even a contest. What Amendment 4 did, along with the influx of a quarter million or more Puerto Rican refugees of Maria who've moved to the Sunshine State, was to take a perennial swing state that factored into many unlikely GOP victories over recent history, and moved it solidly into the Blue column. It is highly unlikely any GOP candidate for President will be getting Florida's 29 electoral votes for at least a generation, and that makes retaining or retaking the White House nearly impossible.
This all happened because, bucking the long-term trends of democrats and the youth vote skipping midterms, voter turnout was simply massive. Early voting shattered records, millennials and 18-24 year-olds showed up en masse for once. First time voters exploded expectations. This kind of engagement and enthusiasm in a midterm bodes well for 2020, when democratic turnout is expected to be higher still.
All things considered, Tuesday night was a simply crushing victory for the Democratic party and the future of the progressive movement in America.
The Bad
Okay, that's the good news, and there was a lot of it. Now, deep breath, let's dive into the bad. Dems not only failed to retake the Senate, but actually lost three seats, widening the gap even after narrowing it in 2016 and in special elections since. This was not entirely unexpected. Winning the Senate was always a longshot, as Dems simply had far more seats to defend this time around, many of which were in states that went for Trump. The map this cycle was brutal.
With a larger majority in the Senate for the next six years, the GOP has bought itself three important advantages. First, there is basically no chance of blocking any of Trump's appointments, not for Attorney General (more on that later) or for Supreme Court. One or two Republican Senators won't have the opportunity to grow spines and stop this madman from appointing whomever he wants to insulate himself from the consequences of his crimes. Although in the wake of the Kavanaugh spectacle, it's unclear if there was ever any circumstances that would convince even a single Republican to do the right thing and vote against the party line. This question took on even greater significance today as 85 yr-old Justice Ginsburg was hospitalized after falling in her office, fracturing three ribs.
Secondly, they've made the hill Democrats have to climb to retake the Senate just that much steeper. While the 2020 Senate map is more favorable to Dems than this year, most of the GOP incumbents who will be up for reelection are in solidly red states and will be very difficult if not impossible to shake loose. And if they do hold the Senate in 2020, that means…
Thirdly, the GOP will be positioned to thwart the legislative agenda of any potential Democratic presidential candidate who wins in two years for their entire first term.
That. Sucks.
The Ugly
Listen, we all know who the ugly is here. Donald Trump is not taking losing the House well. Yesterday saw a rapid-fire bonus round of crazy from Sippy Cup Caligula. In a combative and histrionically unhinged press conference, he went even further off the rails than the train at the end of Back to the Future III.
In 90 minutes, Trump forgot who Lil Jon was (He was on The Apprentice), said the "Obama Regime" annexed Crimea (It was Putin, who also still holds parts of Georgia taken during Bush II's term), spoke in a whisper about how no one could've done what he did in North Korea (Trump ended joint exercises with South Korea while North Korea expanded their nuclear enrichment program), and sent a female intern to physically assault Jim Acosta, only so ol' Smokey Eyes Huckabee Sanders could air doctored footage from a conspiracy website banned from Facebook, Twitter, YouTube, and iTunes as an excuse for revoking Acosta's White House hard pass press access in a blatant escalation of Trump's war on the media and the 1st Amendment.
This is banana republic shit, folks, but it only got worse later in the day when Trump fired his hand-picked Attorney General, the KKKebbler Elf himself, Jeff Sessions, for not being enough of a spineless supplicant willing to subvert the rule of law to protect Piss Play Pol Pot from the legal reckoning bearing down on him like the train at the end of Back to the Future III (we comedians refer to that as a callback).
In the aftermath, Trump appointed Session's Chief of Staff, Matthew Whitaker, as acting Attorney General. Whittaker, a lawyer whose only national exposure came from an op-ed last year demanding Special Counsel Mueller's Trump/Russia investigation be curtailed and defunded, is widely regarded as a Trump sycophant whose only qualification for the office is his willingness to deflect any attempts to hold Trump accountable. Brett Kavanaugh, anyone?
Here's the trouble with that cunning plan. Whitaker is not, in reality, the acting Attorney General. Department of Justice statutes defining the order of succession preclude him from the office, even temporarily. He can pretend to be the acting AG all he likes, but by law, he cannot serve as Jeff Session's interim replacement. Deputy Attorney General Rod Rosenstein is the acting Attorney General, again, by law. Trump's appointment is illegal.
What this means is, whether he chooses to recuse or not, the second Whitaker gives Special Counsel Mueller an order Mueller doesn't like, he's exposed himself to charges of Obstruction of Justice. Mueller knows Whitaker's appointment is illegal, and so does Rosenstein. They both know Whitaker has no authority to interfere in the Russia investigation, and any attempt to do so will expose him to the risk of becoming the next target of the investigation.
The question is, does Whitaker know this? It's hard to say. Whitaker is an idiot. He was already a board member of an invention patent company that was shut down for being a fraudulent scam (Trump University, anyone?) so despite being a lawyer, his history of being able to recognize when he's exposed to legal jeopardy is already suspect. But regardless, if Whitaker tries to muzzle Mueller's investigations, it will backfire spectacularly. Indeed, it may have already, as Rod Rosenstein's lawyer was spotted heading into court today for reasons we can only speculate on at this point, but which I believe was the opening salvo in the legal challenge to Whitaker's appointment.
At best, Whitaker can only delay the inevitable while the question of the illegality of his appointment goes through the courts. If he has any sense at all, Matthew will kneel before Mueller and give him whatever the fuck he wants and hope it's enough to just stay the hell out of the way.
All that was just yesterday, kids. That's like, all of the Constitutional crises we've faced in the last hundred years packed into a two-minute movie trailer. Nixon and Watergate had nothing on these treasonous troglodytes. But, we're still standing, and real congressional investigations and oversight are coming right after the New Year.
That's something every true American can be grateful for this holiday season.
As usual, if you like what I'm doing here, subscribe to my email list for updates at the top of the page. If you really like what I'm doing, go back to my home page and buy a book. Or preorder STARSHIP REPO, that would be awesome.