Cyber Monday Deals and the Obligatory Award Eligibility Post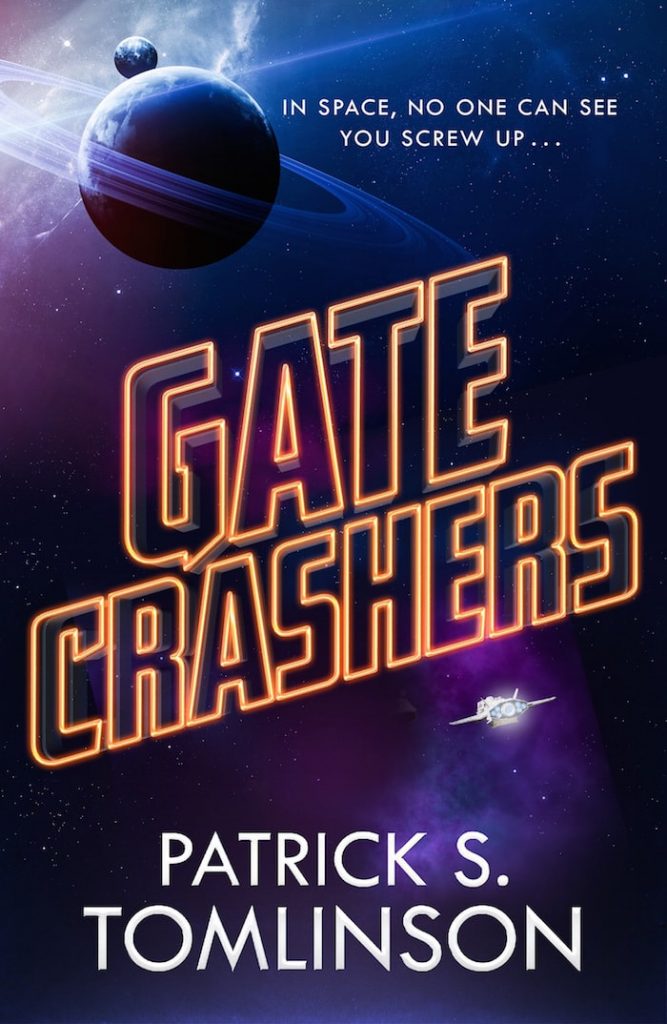 Happy Wasting Time at Work Buying Shit Online Day, everyone! Yes, it's that greatest of consumer holidays, Cyber Monday, the day we can stuff our virtual shopping carts without all the sweaty bodies and fights breaking out over the last $20 footbath.
I'm getting in on the fun. Today, you can get a copy of GATE CRASHERS for only $12.22, more than six bucks off the cover price for a savings of… um… [runs numbers] thirty-six percent! Buy one, hell, buy ten and stuff all the stockings. Buy twenty and own the office Secret Santa party. Consume!
And once you're done reading it, don't forget that GATE CRASHERS is eligible for all the major 2018 awards, including but not limited to the Nebulas, Dragons, and Hugos. If you really love it, throw it a nomination. Hey, an author can dream, right?
Then, if your ravenous consumerism still isn't sated, why not preorder the next book set in the Breach universe, STARSHIP REPO? Dropping in May, it's a teen girl's coming of age story set to the backdrop of stealing back space yachts from their deadbeat owners. As ya do.
Finally, don't forget to subscribe to my email list for new updates and special promotions like this one. Just stick your email address in the blue bar at the top of the page. No penis pill emails, I swear.