Trident's Forge Launches!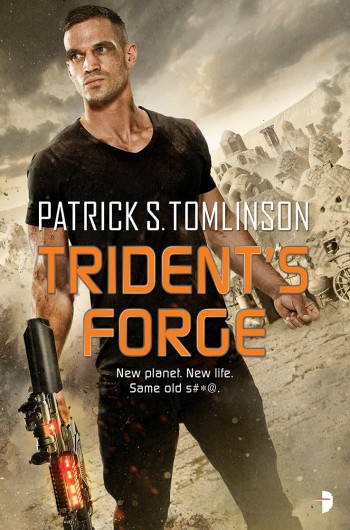 I should probably make mention that my second novel, TRIDENT'S FORGE, launches today. The second book in the Children of the Dead Earth series, TRIDENT'S FORGE picks up three years after the events of THE ARK after humanity has reached their new home in the Tau Ceti system. Bryan Benson is joined by two additional point of view characters, including his now-wife Theresa, and Kexx, an indigenous "Truth-Digger."
TRIDENT'S FORGE is a very different book from THE ARK. While there are still mystery elements, I wanted to avoid getting pigeon-holed in the storytelling. So, instead of the claustrophobic confines of a starship, the action takes place on the wide open plains and canyons of Atlantis. And instead of a murder-mystery, it reads more like an untamed frontier, action-adventure novel.
But your favorite characters all make appearances, well, the ones who aren't dead, some old favorites get the attention they deserved in the first place, and a new cast appears to strut their stuff.
All things considered, I like this second entry even better than my first. I hope you will as well.
TRIDENT'S FORGE is published by the wonderful folks over at Angry Robot Books, and is available in paperback, all eBook platforms, and audio. Grab a copy today, and don't forget, authors love honest reviews! And don't forget to tweet me a pic of you holding your copy.
Follow Patrick S. Tomlinson on Twitter @stealthygeek