4 Reasons Not to Get Upset About Tony Robinson and Why They're All Bullshit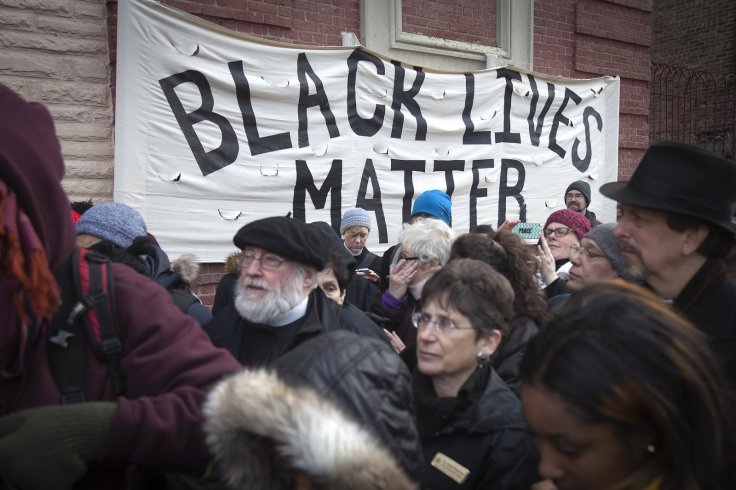 In case you missed it, over the weekend police in Madison, WI kept up a growing tradition in the U.S. of not letting more than a few weeks pass without shooting an unarmed black teenager to death.
Tony Robinson, depending on who you choose to listen to, was either a loving son and attentive student on his way to business school, or a convicted felon and a danger to everyone you know and love. Only one of these representations can be true, because as everybody knows humans aren't complex beings with multiple, even contradictory layers of behavior, personality, and beliefs, and of course we all totally had our shit together at 19 and never made any mistakes, so pick whichever one best fits your preferred narrative and discard the rest, as well as anyone who chose a different focus than you.
Anyway, as has become the custom after one of these tragedies, people on both sides of the cultural divide have taken to the streets and social media to make their opinions heard.  Here are some of the most popular arguments or statements made by the sorts of folks who tend to rally to support the status quo, and why I think they all fail on the merits.
1) Let's wait for all the facts:
The main thrust here is instead of taking to the streets immediately, protestors should just hold their fire for days, weeks, or months until we know everything there is to know about the case and can form an educated opinion. Sure. Sounds reasonable, prudent even.
Here's why it's bullshit.
In the era of the 24 hour news cycle and viral content, nothing stays in the public conscious for very long. Days if you're lucky, weeks at most.  As much as Mr. Spock would disapprove, it's the initial intense emotional reactions to an event that captures public attention, not a dry reading of the news weeks after the fact. So to wait is to starve a story of the oxygen it needs to reach the public and create awareness of the issue at hand. Without awareness, there can be no change and the status quo remains intact.
I understand why otherwise smart, cautious people would want to hold tight before voicing an opinion when they don't have all the facts. I certainly do under most circumstances. However, there's a fault in this line of thinking, a tendency to try and see each individual case in isolation, separate and distinct from any similar cases that have come before, or will happen in the future. But in so doing, they miss the forest for the trees and effectively ignore the larger trends. And the larger trend is this shit keeps happening.
2) Officers have to protect themselves:
Again, here we have a perfectly reasonable sounding statement. In cases where the police meet physical resistance, or even violence, such as was allegedly the case with Mr. Robinson, Eric Garner, and Michael Brown, the police need to be able to protect their own lives and the lives of the citizens they're sworn to protect. Obviously, right?
Here's why it's bullshit.
No one, anywhere, is saying the police shouldn't be allowed to defend themselves from harm. That is not the conversation that's being had. It is a strawman argument being forwarded by people who don't understand something called the Use of Force Continuum.
This model of self-defense training has been in use among many Police and Department of Corrections groups at all levels of government since the 1990's. Crucial to it is the idea of a proportional, phased response to the threat level an LEO is facing. An officer is, as a general rule, always expected to escalate to one threat level higher than they face. If somebody slaps you, shooting them dead is not a proportional response.
So, again as a general principle, if a suspect is trying to punch them, they can escalate to using their baton to neutralize the threat and force compliance. If they are facing a suspect with a baton, out comes the pepper spray or taser (if equipped). A knife or other potentially deadly weapon is met with a sidearm.
There are any number of exceptions, and the level of threat is entirely dependent on an LEO's own perception of the situation. But here's the problem. It is an indisputable fact that LEO's across the nation apply higher levels of physical violence to minorities, especially African Americans, and apply it far more frequently than they do to white suspects.
For whatever reason or reasons, when faced with a black suspect, LEO's perceive the threat to be higher, escalate to violence faster, and to higher levels on the continuum than they would otherwise. The end result is a far higher percentage of black suspects being injured or killed during their interactions with police. Nor does the state-sponsored violence stop there. Black suspects face longer prison sentences, and are disproportionately targeted for the death penalty, even when committing the same crime as their white counterparts.
Which is why the impulse to try and see each case in isolation is such a bad idea. It completely misses the larger trends, even if in a specific case an argument could be made that violence was justified such as in Ferguson. The folks who want to focus on the Justice Department failing to indict Michael Brown's killer on civil rights charges have generally failed to read or appreciate the other bombshell the same people released that day; the DoJ report on systemic racism on the part of the Ferguson PD.
3) Why is no one protesting criminals:
I've heard this one a lot. Usually, it's something along the lines of why aren't people protesting black-on-black crime, or gang shootings, or criminals shooting police officers?
Here's why it's bullshit.
Because we should be holding police to a higher standard than criminals. I really have a hard time understanding why I have to explain this to adults, but here goes. When a criminal commits violence or takes a life, it is a tragedy, obviously. I would even go so far as to say that when a criminal takes the life of an LEO, the tragedy takes on a new dimension. However, the reason people don't take to the streets to protest their crimes is because criminals are acting on their own. They do not represent anyone but themselves, and are acting without the sanction of the society they prey upon.
Police are an entirely different matter. When the police use violence, they are doing so as agents of a representative government. When the police take an action, it is our collective sanction that grants them the moral and legal authority to do so. We grant them exceptionally broad powers and discretion to work in our name.
When police kill, they do so as representatives of all of us. We all share in the responsibility for the behavior of the agents of our government. And since it is violence in all of our names, we have the responsibility as citizens to hold them to the highest standards of conduct.
4) People shouldn't make it about race:
Usually this one comes across as a genuine concern that focusing on the race of the people involved will only stoke more racial animosity and ratchet up tensions unnecessarily, creating an atmosphere of mistrust. So we should just focus on the facts of the case and do our best to leave race out of it.
Here's why it's bullshit.
The fact white people across the country don't seem to know there's a racial problem within our law enforcement and justice systems is not a reason to pretend there isn't one. What these cases have done is finally brought into the mainstream consciousness what black Americans have known for their entire lives. They are not treated equally by the police or the courts.
All of the statistics available point to the same systemic problem in municipalities across the country, even in ultra-liberal Madison Wisconsin. Yes, it's an uncomfortable, embarrassing truth for white America to face, and it's an even more difficult conversation to find ourselves in. But let's be clear, protests, speeches and op-eds over the unfair treatment of the black community are not creating racial animosity, they are revealing it.
If you don't like what the conversation is uncovering about America, the answer isn't to stop talking. The answer is to do what you can to change our nation into the place you always thought it was.