Milwaukee Hasn't Learned From GenCon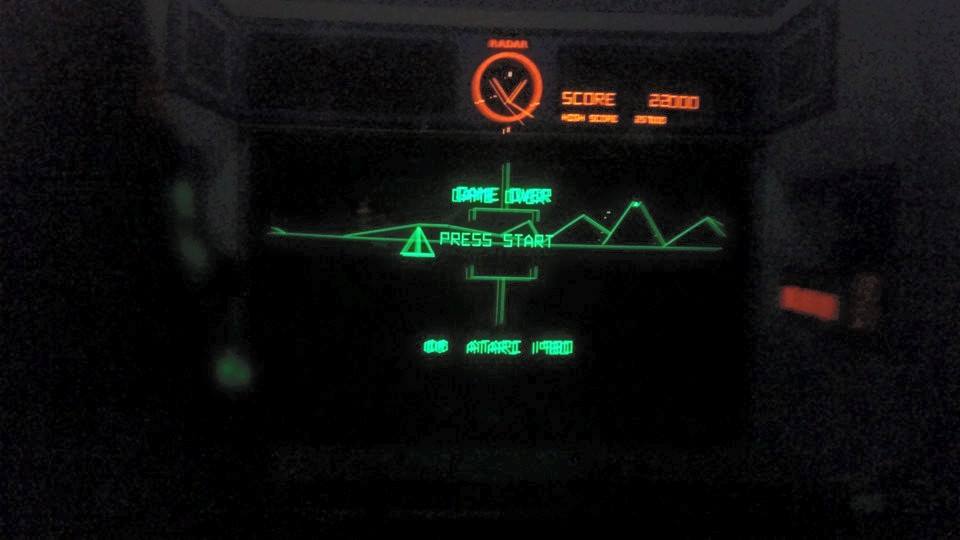 Two weeks ago, I had the absolute pleasure of attending the Midwest Gaming Classic in Brookfield, WI. If you've never been, MGC is one of the largest expos for video and other electronic gaming in the country. Filling every available square inch of the Sheraton Hotel it calls home, MGC brings in hundreds upon hundreds of classic arcade games, pinball machines, console, and even PC games, all set on free play as part of your price of admission.
In addition, there are vendors with enviable collections of old cartridge games, new and refurbished consoles, controllers, adaptors, everything you could possibly need to recreate the living room or basement gaming den of your youth. There's also nerd-themed bands, food, drink, industry speakers, and even a comedy show that, um… never mind.
Anyway. I spent a good forty-five minutes burning through ammo playing Goldeneye 007 on an N64 projected onto a wall, something I haven't done since my Junior year of high school. Everywhere around me were old consoles hooked up to equally ancient CRT TV's. It was wonderful.
In the aftermath, I was speaking to Dan Loosen, one of the event's hard-working organizers, when the conversation turned to the need to expand. Like so many conventions with a nerdy bent over the last ten years or so, MGC has experienced explosive growth. In just five years, they have seen attendance double to over ten-thousand excited, passionate gamers over just two days. And while this is an enviable problem to have, their current facilities are already strained past capacity, to the point that the vendor area has to be housed in a giant, rented tent that takes up valuable parking spaces.
One would think the answer would be simple; move to a larger venue.  Here's where things get weird, and even downright aggravating for someone like me.
But first, a brief history of nerd conventions in Milwaukee. In 1985, a little convention named GenCon came to town. At its Milwaukee peak, GenCon played host to 30,000 attendees. Magic the Gathering, which ate up so many of our allowances in grade school, debuted at GenCon. But after 18 years, Milwaukee let the continent's premier gaming convention slip away, and after 2003 with attendance slipping to 23,000, it pulled up stakes and relocated to its new home in Indianapolis.
Since moving, GenCon has exploded into a 60,000 person convention. Its economic impact to the downtown area has been estimated at $50 million annually and growing, second only to the gorram Super Bowl in how much tourism money it brings into local businesses. Add to that the fact local service industry employees routinely vote GenCon as their favorite weekend of the year due to the generosity and friendliness of the people who attend. Many local restaurants, such as The Ram, roll out specialized drinks and food menus to appeal directly to nerdy tastes and sensibilities.
So important to Indianapolis is GenCon, that during the public debate over Indiana's controversial "Religious Freedom" SB 101 law, GenCon's threat to relocate made national headlines and put immense pressure on Governor Pence's office. A "fix" was passed within a week.
And it's this convention that called Milwaukee home for almost two decades that we simply allowed to walk out the door.
Now, twelve years later, you would think that businesses in a rebuilding downtown MKE would be clamoring to try and recreate the success that Indy has found with GenCon. Perhaps by fostering another well-attended, locally grown convention of similar proclivities with a dedicated fan base already built in. We have the convention space, and we have a significant number of new or remodeled hotel rooms connected via cat-walks. While we're not ready for a 60k person convention, something half that size would easily be within our grasp.
So, where is it?
Well, remember the Midwest Gaming Classic? Here's what Dan Loosen had to say about his recent experiences trying to move downtown:
The larger venues in town have been unwilling so far to work with us to bring the cost of using their venues and specifically electrical to a range that we could even realistically consider using them. Until these locations are willing to make accommodations for our type of event, we can't consider moving. From the last quote that we had, using either major convention facility in town would be a venue cost more than 10 times what we have now.
But perhaps even more revealing, and depressing, was this:
I think that it may have to do with a perception that gamers are "dirty" or something, as we've run into that in the past.  We were actually once denied renting a place because I was told that they didn't want our "clientele" there.
And there it is. Even now, in 2015, when conventions like GenCon and San Diego ComicCon are pumping tens of millions of dollars into their host cities, when comic book movies are raking in a billion dollars at a time, and when nerds have become one of the more affluent groups in the country with some of the best tech and start-up jobs, not to mention a whole lot of disposable income, certain businesses still see us as undesirable clients.
How backwards can you possibly be? Nerd money spends just like anyone else's money. The difference is, we have more of it and are willing to spend a lot of it if you'll only treat us like human beings.
Success stories abound. My dear friends over at 42 Lounge, downtown Milwaukee's only dedicated gamer bar, have been profitable since day one. They're coming up on their two year anniversary now, and are busy retrofitting a second, larger location on the South side where they'll be able to serve food and host much larger parties just to keep up with demand. They host cosplay raves, and the Timelord's Ball, which brought in hundreds of guests to dance the night away at Turner Hall.
There is no excuse for our city not to embrace this long-suppressed and underserved part of its culture and community. It's time for downtown businesses to join in the fun, not to mention the financial windfall, that would inevitably follow from making Milwaukee once again a marquee destination for nerds and gamers of all stripes.